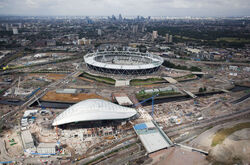 A total of 32 venues will be used for the 2012 Olympics. There are 26 sports that will be played at the games. Depending on the sport, there may be one or more venues that will be used throughout the competition. The venues are located in the Olympic Park, across London, and outside of London. Some were existing facilities, and others were built or are still under construction for the 2012 Games.
List of venuesEdit
Venue MapsEdit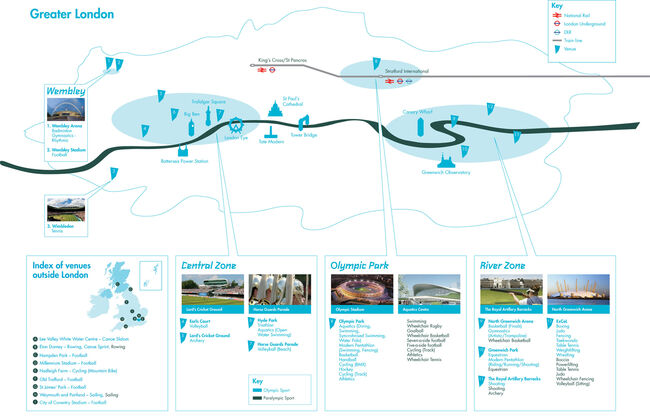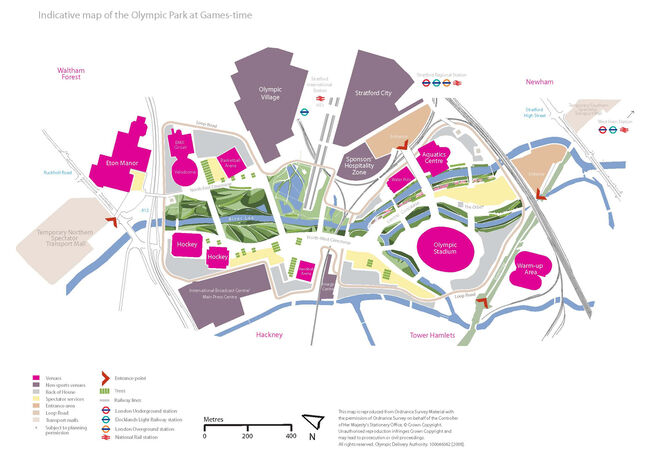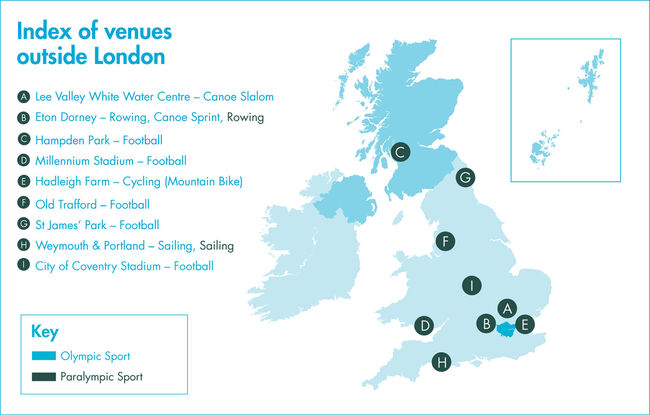 Ad blocker interference detected!
Wikia is a free-to-use site that makes money from advertising. We have a modified experience for viewers using ad blockers

Wikia is not accessible if you've made further modifications. Remove the custom ad blocker rule(s) and the page will load as expected.